Greetings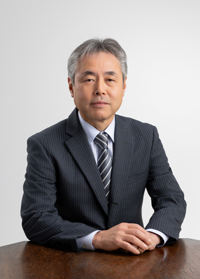 Kanto Aircraft Instrument Co., Ltd. was founded in Fujisawa as an aircraft instrument repair facility in 1952 and marked its 60th anniversary in December 2012. For the last 60 years, we have expanded our production range from gyro, flight data recorder, tactical air navigation, telemeter, autopilot equipment, gimbal, electronic equipment, and testing to measuring instruments. In addition to the mainstay products in the defense field, we are constantly striving to offer better products in the commercial field.
1. Quality First

In order to ensure precise manufacturing, we strive to address quality and put effort into daily operations in the entire series of operations from the receipt of orders, design, development, procurement of materials and components, production control, production, inspection and delivery to customers.

2. Integrity First

We pledge to treat customers with cordiality and integrity and put customers first. We also manufacture products with integrity to ensure precise manufacturing.

3. Challenge First

Above and beyond existing products, we strive to take on the challenge of developing new products in a positive manner, as well as to actively work to develop new fields to add to the existing fields.
With these three firsts — Quality First, Integrity First, and Challenge First — we are striving to become a company valued by customers.
We request the continued support and cooperation of our stakeholders in the years ahead.
Takaomi Nakagami, President & CEO